$16.00 – $21.00
Proudly proclaim your participation in the 2023 November NetHack Tournament, or just your general affiliation with NetHack, in this not-at-all lousy T-shirt.  NOTE: Expected to ship approximately mid-December 2023.
Description
"Hello, traveler!  Welcome to Yildizeli's unused armor dealership!"
NOTE: Expected to ship approximately mid-December 2023.  Images are mockups and may not perfectly reflect the final product.

An in-game item recreated with exacting precision: Our team of NetHack experts have taken great pains to produce this loving reproduction of the "T-shirt" from the outlandish fantasy world of NetHack, resulting in this beautiful piece of replica fantasy armor you can wear, hang, or frame proudly in your home.  Like the NetHack item, it can be read, put on, taken off, thrown at a monster, dipped in a pool… the only limit is the extended command list.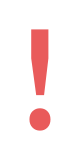 Stun your friends, confuse your enemies, paralyze yourself in social settings: Onlookers will gasp, and perhaps even vomit, with envy as you stride into the room wearing this gorgeous 100% cotton shirt, a pair of boots, a hat, and absolutely nothing else.  Pants aren't in the spirit of the game, after all.
Your wish is our command: Navy or black, short or long sleeves, +2 or +3*, partially eaten or very thoroughly historic: the choice is entirely yours (provided your luck isn't negative when placing the order).
* Shirt will be +0 and provide 0AC upon delivery.
Additional information
| | |
| --- | --- |
| Weight | 0.8 lbs |
| Dimensions | 14 × 12 × 3 in |
| Style | T-shirt, Long-sleeve T-shirt |
| Color | Black, Navy |
| Brand | Gildan – Heavy Cotton™ |
| Material | 100% Cotton |
| Size | Small, Medium, Large, XL, 2XL, 3XL, 5XL |
| Beatitude | Blessed, Uncursed, Cursed |
| Enchantment | +0 |