Here's the inside of my rig: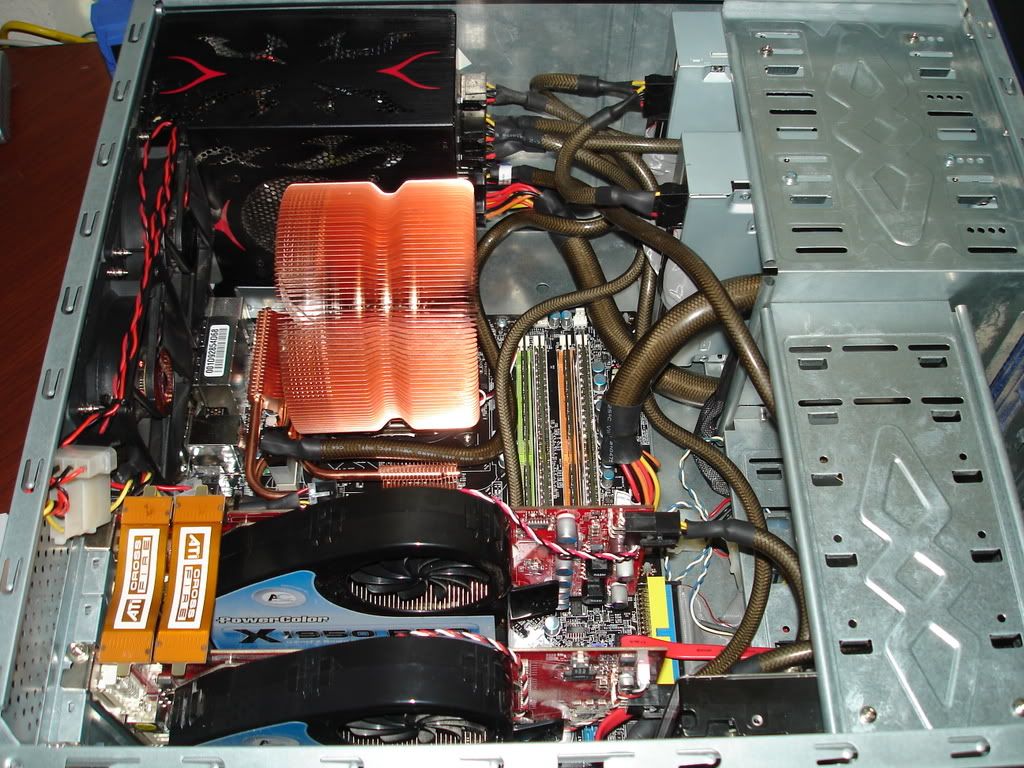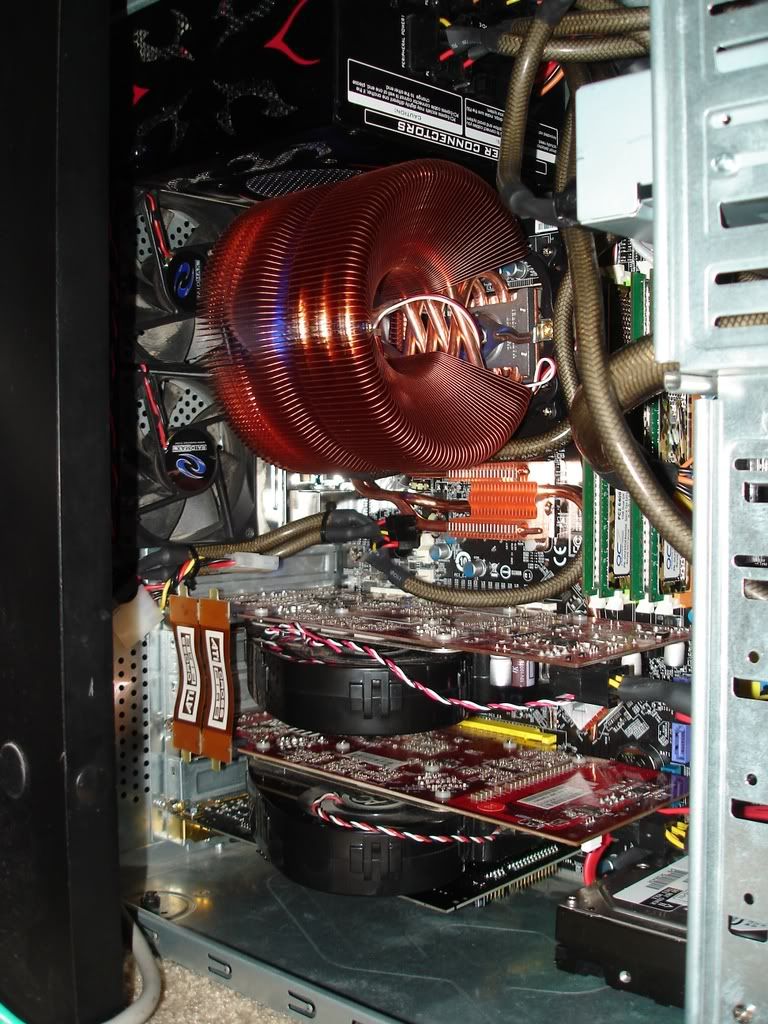 I upgraded my proc and mobo and now I have this when I try to play: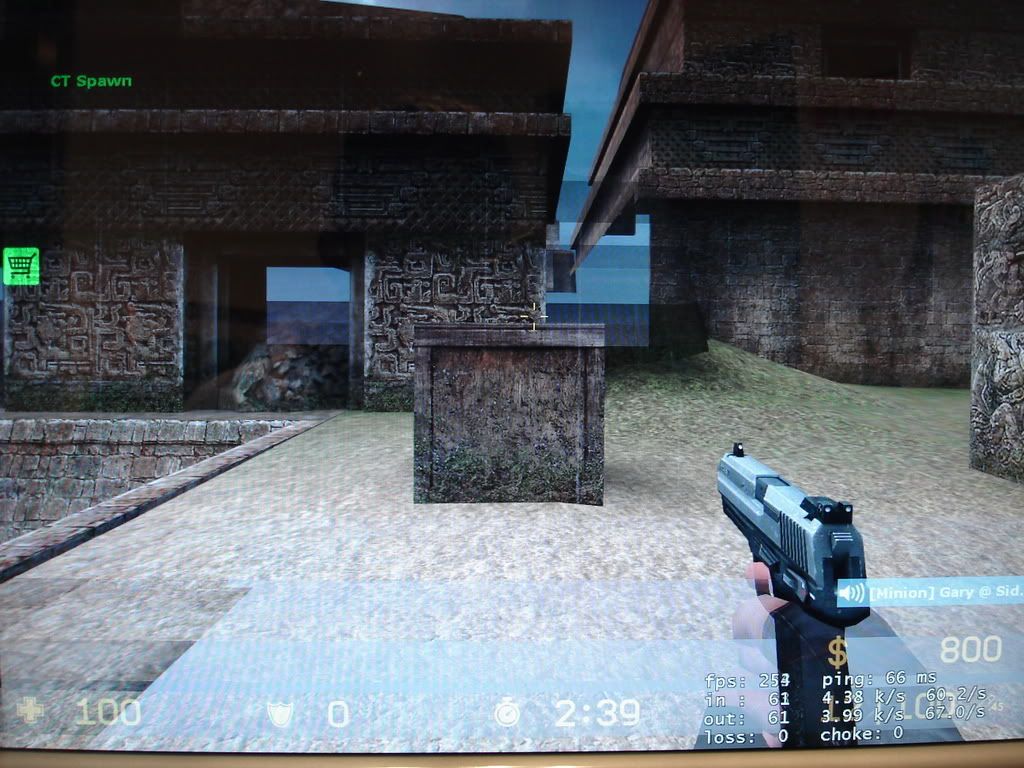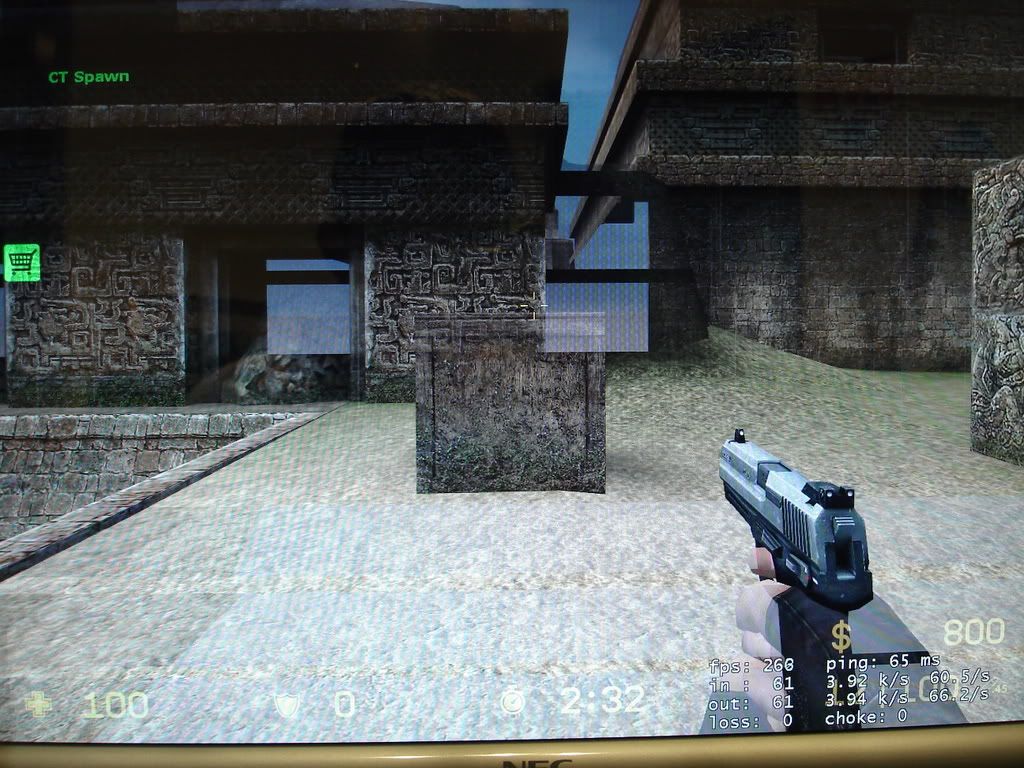 I've tried everything in regards to tweaking crossfire settings via catalyst control center.
I've reinstalled the drivers
I've switched the cards back and forth from primary to slave.
I've adjusted memory frequency and voltages on the cards.
I've tried settings to lowest quality.
I've tried different cpu.
I havent tried the 3 lbs sledgehammer but am getting close.
If no one has a better solution it appears that I will have to disable crossfire before playing cs:source. It runs fine when not in crossfire mode. Requires a restart which sucks but its a solution.
Thanks for any help/suggestions other than not haing crossfire
-Relic