Moderators: EatMoreLead, Nad, Suck.
---
---
I want to think that no one could be that stupid and do that, but at this point nothing surprises me anymore.
Former HF clan member, server admin, all around troll

"You don't do things right once-in-a-while. You do them right all the time."- Vince Lombardi
---
I got a better one.
---
Banished to Siberia
Posts: 2786
Joined: Dec 21st, 2004 at 5:40 pm
lol, funny shit.

The second one is either bullshit or the girl WANTED everyone to know. There's no way a girl would be so not cautious of what she says on facebook.
Sneaky bastard...
"Knowing is not enough; we must apply. Willing is not enough; we must do." ~ Goethe
---
My sisters friend just lost his job, he was bitching about his boss texting his pal and his boss texted him in the middle so he ended up sending one of his messages calling her a bitch back to her instead of his friend, dumbass....



Tim~


PS: I agree the second one is totally fake.
---
People are dumb sometimes. My boss wanted to add me on facebook, but I didn't accept. Why would I want them to see pictures of me drunk or partying? Same with parents or aunts/uncles.

One of my other friends at work added our manager and her main picture is of her smoking a bowl. Very smart...
---
Hey fuckers! Whazzap? Welcome home K2.
"Don't shit in my mouth and call it a Sundae..."
---
---
Hardfought Forum/Game Server Admin and all around board troll
---
Some more.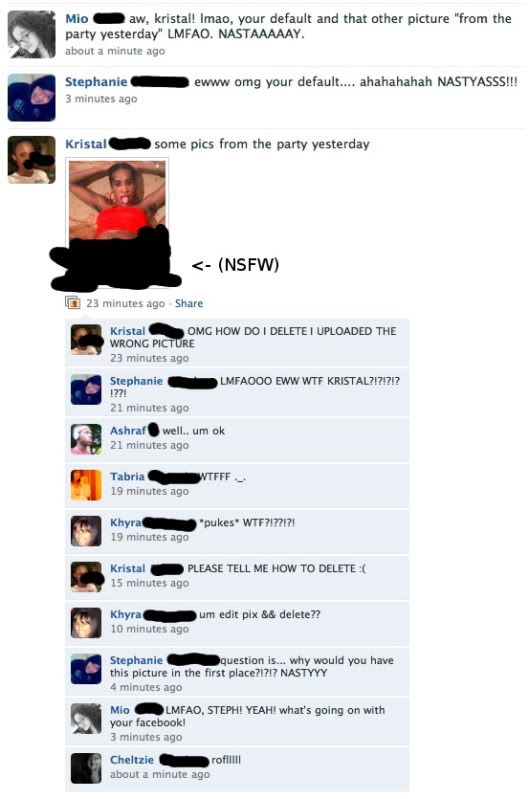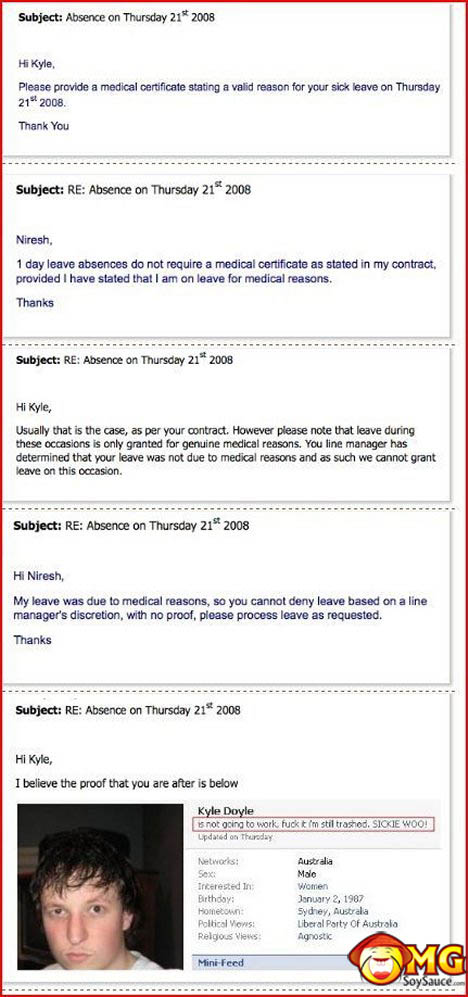 Hardfought Forum/Game Server Admin and all around board troll
---
holy shit damn that first one is funny!!! wat a dumb b____
---
---
Return to "General Discussion"
Who is online
Users browsing this forum: No registered users and 10 guests